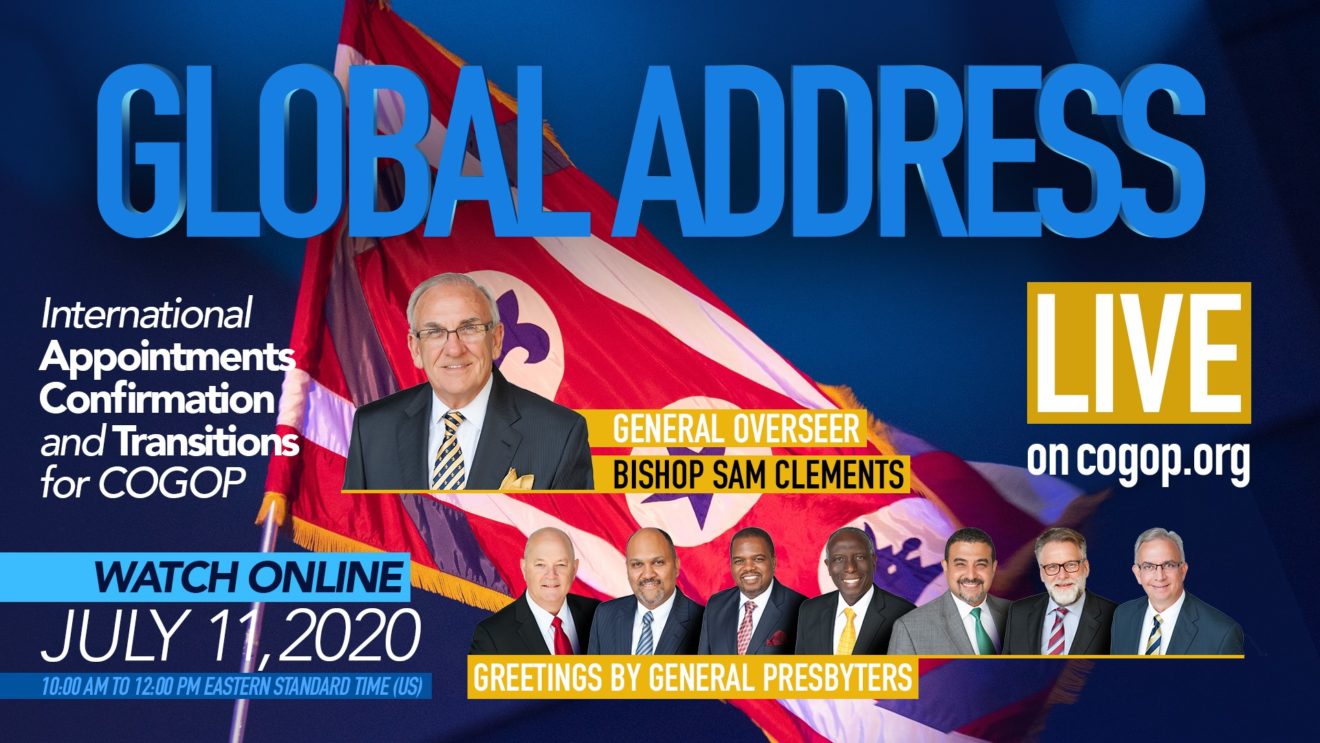 Dear [subscriber:firstname | default:reader],


Mark your calendar and make plans to join us for the COGOP GLOBAL ADDRESS. General Overseer Sam Clements will be preaching a sermon and each general presbyter will be sharing.
The service will also include special music by the world-famous Bahama Brass Band, a choir of singers from around the world, appointments, and more!
Join us
July 11, 2020 at
10:00 AM EST at
cogop.org or on Facebook.com/COGOP.
GLOBAL MISSIONS MINISTRIES
COVID-19 Update: Bishop Hilarión Patón, Bolivia
As in every other region of the world, Covid-19 has hit South America very hard. The quarantine in the nations of South América has been almost total.


Recently, we were informed of a specific prayer need for our national bishop of Bolivia, Hilarión Patón. Brother Patón tested positive for Coronavirus and has been hospitalized in serious condition for some time hoping for improvement. He has been transferred to another hospital that will better minister to his needs. Specific prayer requests include healing prayer for Bishop Paton, grace and peace for his family and his people in Bolivia, and provision for the expenses that are currently due to the hospital for his care.


Bishop Gabriel Vidal, general presbyter from South America, noted recently, "We are seeing the love of Christ among our people during this time of need. We ask you to continue to pray for us in South America and Bishop Patón. We are at this time depending in the strength of our Lord."


Thank you for your support and your prayers for Bishop Paton and his family.

May God bless you and keep you by His grace.
INTERNATIONAL CHILDREN'S MINISTRIES
Kids Can Serve the Local Church
Mission giving is a foundational building block to cultivating a life of service. However, we are given the opportunity to introduce "service" lessons that allow our kids a hands-on experience. For ideas for engaging your kids to serve their local church, read this month's blog from Children's Ministries.
KidServe in July: Blessing Retired Ministers
Throughout the month of July, International Children's Ministries invites kids to submit letters and homemade cards to be forwarded to retired ministers of the Church of God of Prophecy. Kids are invited to write a special message or submit a drawing to help brighten the days of our seniors, many of whom have been isolated for several months. Click the link to "learn more."
ACCREDITED MINISTRY DEVELOPMENT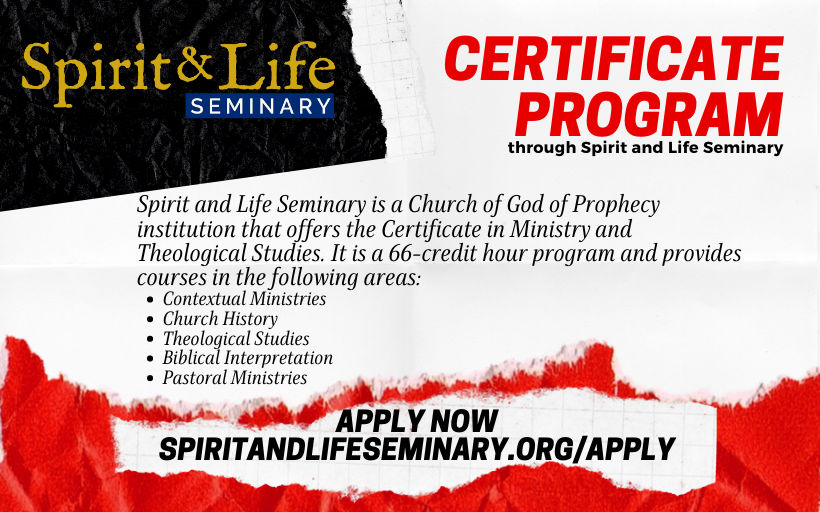 For more information about what kind of programs and scholarships are available for you, please visit COGOPAMD.ORG
CONGRATULATIONS GRADUATES
27 certificate students from Chile graduated in June. AMD would like to congratulate them in completing their certificate education:


Salomon Acosta Roque
Carlos Ariza
Marcela Bastia Cuevas
Marco Benavides Delgado
David Correa Fuentes
Cesar Fuentes Cortes
Evelina Maza Torrejon
Marco Benavides Delgado
William Carranza Aguirre
David Correa Fuentes
Hazael Dorantes
Elizabeth Duran Carrasco
Cesar Fuentes Cortes
Maria German de Ariza
Jesse Hernandez Ramirez
Luis Hidalgo Sanches
Rosaura Lopez Cruz
Evelina Maza Torrejon
Sofia Melinao Curin
Marco Morales Chiang
Jorge Pacheco Hueichan
Marjorie Perez Ibarra
Jhonny Raymundo Solorzano
Saul Riquelme Jaque
Marisol Tapia Molina
Manuel Toledo Garcia
Sara Toledo Garcia
Fernando Toro Larenas
Susan Valdivia Lavandero